I'm almost @ a loss for words after watching the LSU vs. Alabama game yesterday & the replay again today. Alabama won a close game against the tigers but they had plenty of help from the refs too. Make no mistake about it, the refs didn't cause LSU to lose the game but they most certainly helped Alabama win it. The truth is that if LSU would have played up to their potential the entire game, the tigers would have won the game by 3 touchdowns. The LSU tiger football team as a whole lost this game. Having said that, the refs should be fired today! Yes, I said it, FIRED! This game was full of blown calls! Here are a few examples:
The Patrick Peterson interception: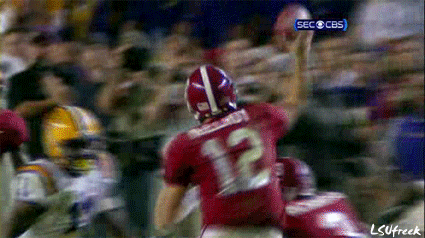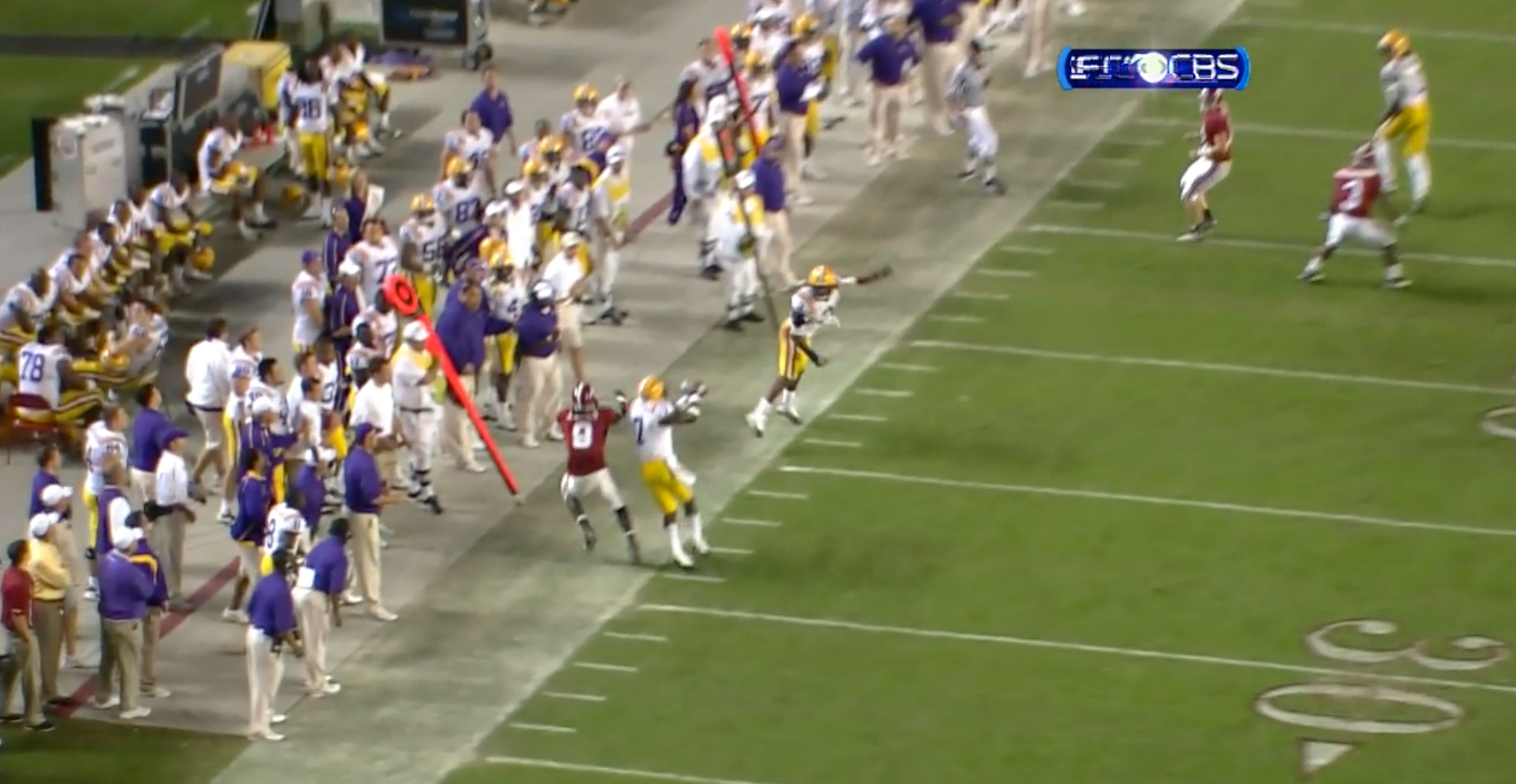 How many different angles do you need to be able to see that this was indisputable video evidence of an interception?
The magic 6 yard penalty!
(Pay close attention to the yard & ball markers on the sideline)
Jefferson 1st down or not?
He was clearly past the yellow line, was he not?
Block in the back?